Solutions for Women's Hair Loss
** Watch an exclusive video below **
Our Women's Hair Loss solutions allow women suffering from alopecia, male pattern baldness, and thinning hair to treat their hair loss with the highest quality and most undetectable hair systems available.
If you are suffering from hair loss or thinning hair, you are not alone. One in four women suffer from this condition. It can be painful, embarrassing, and devastating to think there is no hope. But you can become one of the thousands that have chosen to reclaim their dignity by getting their hair back.
To look good is to feel good, and this is especially true for women. You want to look your best and we can help you to look as good outwardly as you feel inwardly. Beauty is one of the many facets that comprise a woman's identity, and hair is a very large part of that image. Don't let hair loss prevent you from displaying your beautiful confidence within.
Our 100% natural human hair replacement systems make use of state-of-the-art methods to perfectly match your unique lifestyle. Our clients rave about how beautiful and natural our systems are, and how seemlessly they compliment your natural hair. Our hair replacement systems are made from 100% natural human hair and are designed especially for women with thinning hair to gently add just the thickness, fullness and length you want for the look you love.
Thanks to innovative advancements in hair replacement technology, gone are the days when we have no choice but to accept hair loss. If you would like to learn more about our non-surgical solutions, you can join us for one of our free Women's Seminars to see how simple the process is and hear live testimonies, as well as receive a
free scalp analysis
($150 value!) with the purchase of a hair piece.
Many women have been in this position before, but like them, you too can get your hair back, and take your life back.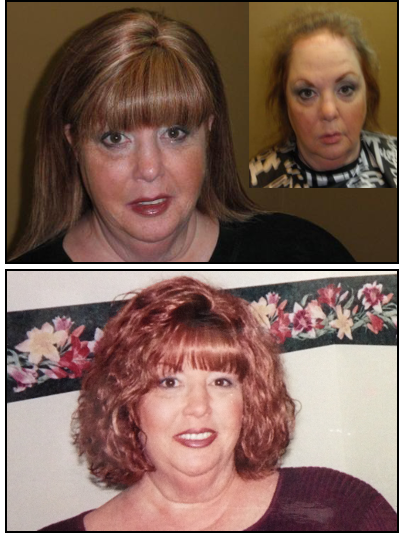 LIMITED TIME OFFER!
For a limited time, we will be offering free educational seminars to help introduce you to the world of hair replacement. We will explain the various options to you, and show you how simple the procedure can be! If you are considering hair replacement, but are unsure of what it entails or where to begin, then this seminar is for you! Give us a call to find out when our next seminar is scheduled, and we will reserve a seat for you!
You can reach us at (516) 679-5094.
Don't miss this opportunity!
Exclusive Video Tour of The Salon